1.Always ensure your lens is clean:
In mobilephotography and every other type of phtography clean lens is very much needed for a sharp and clear photo. Because of your use in our day to day life your phones encounter a lot of dust on it. Due to that what happens is the lens gets dusty. Consequently, when you will take a photo on your phone the camera starts focusing on the dust particles. Then the phone cannot take its highest capability. So, your responsibility in this type of case is to clean your phone's lens periodically. Always try to wipe it with a soft piece of cloth.
2.Always have a Sharp and Crisp focus: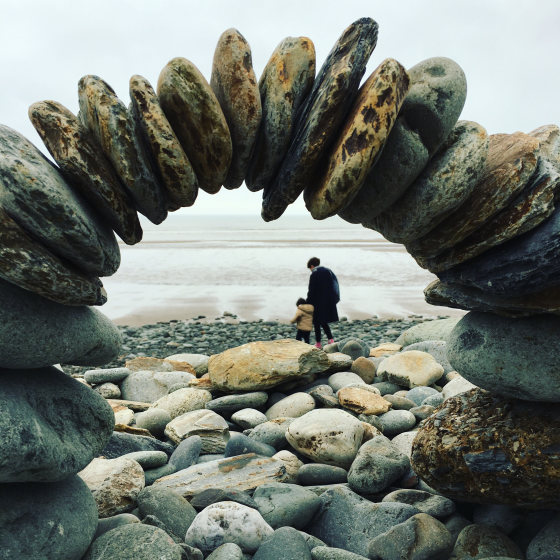 In not only mobilephotography but in photography through any device sharp focus in important. This is one of the most basic and necessary thing to always remember.
It's quick and simple to do. First compose your photo as perfect as you can then simply tap on the subject you want to focus. The place where you will tap will have a very sharp and crisp focus. The things behind or in front of the focused subject maybe out of focus but let me tell you it really produces a great effect.
2.Setting up Exposure:
Exposure is one of the most important and necessary element of a photo. Under as well as over exposed photos both do not look good. Under exposed means your photo has less light than it should have and over exposed is the right opposite.
It is something which you need to obviously learn to do great photography. To regulate and adjust the exposure on a phone, when you will tap to focus a slider will come. Normally, when you pull it upwards the photo becomes brighter and vice versa.
When your photo will have a perfect exposure it will have plenty of color and details.
3. Using HDR mode:
HDR stands for High Dynamic Range. This mode lets you can capture details in both shadows as well as in highlights in a photo. Usually in camera app there is an option which we have to turn on. Then the camera will automatically take photos in HDR.
4. Portrait Mode:
If you want to capture some great photos of people with great looking blurry background. Then Portrait mode is best for you. Portrait mode does what is focus on the person or subject near to it. It blurs out the background behind the subject on which it is focusing.
5. Burst or active capture:
During capturing moving subject we need to use this mode. To use this feature you need to hold down the shutter button, the phone will take ten photos then stop. The specialty of clicking in this feature is the camera makes the shutter speed really fast. Due to which you can get a perfect pose or position of your subject.
6. Shaky (bright light and shutter mode):
When a photo becomes blurry or shaky it looks really bad. It mostly happens because our handshakes while taking a photo. In bright light conditions, little shakes doesn't matter. But in low light try to use tripod or smartphone stands to capture a sharp photo.
7. Rule of thirds:
Rule of thirds is most important to adjust composition of ta photo. Always try to follow it to have a great composition which is very important. In mobilephotography always use grid line to ensure you are using the rule of thirds.
Confused what is Rule of Thirds, it's very well explained here.
8. Leading lines with a depth effect provides one of the best photos.
9. Try Different perspectives:
Photos change with the perspective of taking the photos. So try out different perspectives. Like try shooting from below the canopy of trees. Or through the frame of a door of a monument etc.
10. Try out different options:
Kneel down, takes your hands up, focus on different places in the photo. Do different stuff never think the photo you are taking will be perfect. So take more and more photos from different location and places. And in mobilephotography there are infinite optins we just need to explore.
11. Find out Awesome locations:
Always try out unique and some visually interesting locations. Best way to do that is when you go to click pictures and just look around really well. So next when you are clicking you need to stop at the first place and and look around. Who knows you will find more unique spots to make your mobile photography look absolutely stunning.
12. Try different angles:
The angles in which you are making the camera to face is very much important. It really can improve your photos. So become crazy and go nearly near to the ground, etc. And find the best angle for your photo. And in mobilephotography it's easy to try out different angles.
13. Take pictures During sunrise and sunset:
See sunrise and sunset are the golden hours to shoot. At this time neither the sun is too harsh nor it's too dark. So you can capture some really great shots without altering settings too much.
14. Use Landscape format:
Landscape format in mobilephotography and in every type other photography is best because that's the way we actually see the world. Anyone can relate to the picture more and more. And mostly the photos which we like are the ones which look more real.
15. Always find for Symmetry:
See as you probably heard before, nature loves symmetry. In the same ways our eyes also love symmetry so the symmetrical patterns will add an awesome effect. Try to find out symmetry in buildings and backgrounds and the subject at the center.
16. Try not to Zoom with the Phone's Camera:
Zooming with the phone's camera will reduce the details the camera will capture. Always try to zoom by going close to the subject.
17. Move Close to the Subject:
Going close to the subject is really important. As mobile camera is not that efficient in taking up the details when subject is not that close. A photo always looks best when the subject of that photo is well detailed.
Want to know what phone with best camera you can buy? Check it here Best Camera Phone by techradar.com