Welcome back to Photomanics! I hope that you all are fine! We all know how COVID-19 is spreading and spreading its claw regularly. As a result, we all know, almost administration sector of every COUNTRY is advising to maintain social distancing and observe SELF-QUARANTINE. But I know it is really hard to spend all day at home. So for this reason,we have bought this unique blog for you all.
Now before I start my writing it is my humble request to you all: "PLEASE STAY AT HOME".
Today I am going to give you fun and useful tricks which will make your quarantine fun and more enjoyable. SO WITHOUT ANY FURTHER ADO LETS GET STARTED!
1)Digital Museums: Best Treatment of Quarantine
This is the best way to spend your quarantines while acquiring knowledge. Most of us just love spending our time by going to museums. But in quarantine, it is just impossible right? ABSOLUTELY NOT! Come on you are in the age of technology where tech reformers like ELON MUSK leave and breathe! So to fulfill this desire many museum is providing VIRTUAL MUSEUM TOUR. You can enjoy going to the virtual museum even in quarantine. Sounds interesting right? Here are some links for you!
BRITISH MUSEUM,LONDON->here
Guggenheim Museum,New York->here
National Museum of Modern and Contemporary Art, SEOUL->here
Musée d'Orsay, Paris->here
2)Read something new:
Believe ME: This is the best time to carry out this job. We desires to learn many things, but due to lack of time it usually becomes impossible!But as you are getting extra time then finally you can! But in contrast to this what is you are not having the books of that genre! No problem just try to find out the pdfs, ebooks, acsms, and others. And I can assure you that whatever books you come across offline you can surely get it online. Some of the sites where you can find them incudes, Amazon Kindle. All you need is a kindle app on your phone. Next comes the free ones pdfs here.
3)Carry on with exercises: Healthy way to deal with Quarantine-
Exercises are the best option to pass your time as well as to keep up your good health. Now sitting on couches could be relaxing one but after some time you will get bored. Here comes the exercises. But what if you do not know how to start with this! Here comes technology to your rescue! You can download an app namely FitOn which provides free of cost services! And if you are to spend some bucks then there are lots of options available! AND above all you can also CHECKOUT YOUTUBE FOR PROFESSIONAL TRAINERS AT FREE COST! JUST GET STARTED TECH WILL NEVER MAKE YOU UPSET!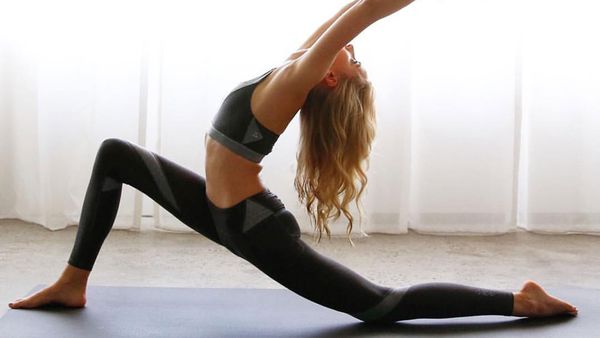 4)Try out some simulation games:
Now if you need some time pass you can surely go for games! But simulation games here are the better options ! This gives you completely different feeling and above all they all are non-addictive.Some simulation games which are available includes ship simulation,cooking simulation etc.
5)Arts:
This is a very interesting as well as a creative way of spending times! You can not only perform manual arts on paper and canvas but also on screen by using apps like ADOBE ILLUSTRATOR,SKETCH BOOK PRO etc. On mobile there are several apps available on playstore and appstore. And if you are an IPAD USER THEN YOU ARE THE LUCKIEST ONE! You can use PROCREATE to pass your time as well as by creating some masterpieces. I am personally using this technique most to pass the time. And if you are a graphics designer like me then this point will attract you the most.
6)Stream some good movies and have a quality time with family:
Stream some evergreen and quality movies like those of Disney, WB and many such, then sit back together with your family. And I bet you out of all points this will satisfy you the most. You can stream from CRACKLE, POPCORNFLIX , YOUTUBE, IMDB TV, KANOPY.
7)Video Calling: Socialize even in Quarantine
Video calling gives you the chance to stay nearer to your friends even in quarantine. Almost every social platform now allows you to make a video call so this is the most cheaper and efficient way to spend off your quarantine days.
8)Gain some extra knowledge: The most efficient way to spent Quarantine
This is probably the most useful way you spent your quarantine. This knowledge can be related to your professional field, it may be your hobby, it might be related to your studies. Likewise I am spending my quarantines in learning many things like vector art, learning new programming languages, developing my previous programming skills, developing my hobby of cooking and many such. I usually learn by reading articles from the internet, videos from YOUTUBE, UDEMY etc. So what are you waiting for? jump right into it.
SO HERE ARE SOME OF MY SUGGESTIONS FOR YOU ALL. HOPE SOME OF IT WILL DEFINITELY HELP YOU OUT. THANKS FOR READING THE ARTICLE. STAY AT HOME AND STAY SAFE. OBEY THE ORDERS GIVEN BY THE ADMINISTRATIVE BODIES OF YOUR RESPECTIVE COUNTRIES. STAY SAFE AND ALERT!