So today we gonna talk about how is the vlogging thing goes on an action camera. There are plenty action cameras on the market right now but for the sake of convenience I'm gonna take the reference of probably the most famous action camera right now which is the GoPro Hero 7.
Your sense of Quality for the vlog.
If you want your vlog to be of very high quality then you may be not be satisfied with the results given by these camera because this camera is meant to be flexible and easy to used not to give very high quality video though it gives as much high quality video as possible. But if you want very high quality videos then you should go for Canon Powershot G7 X Mark II or Canon 77D but if you opt for flexibility then is blog is for you.
Which Type of Vlogging Do You Do?
See if you are an Fashion Vlogger or Lifestyle Vlogger or Food Vlogger then you should not opt for a action camera as your main camera but if you are a Motovlogger or a Adventure vlogger this may be the best vlogging experience you have ever had in which you will get to share your day or experience with the whole world. So find out primarily what you are going to show on your vlog or videos then decide whether or not the action cam set up is working out for you.
Now we should talk about How is the Experience about vlogging on this cameras.
First of all the Video Quality.
The Video quality on an action camera is not great as I said earlier because they does contain that powerful a sensors on them so you should be ready to get a little noisier videos but according to it's flexibility and usability it is definitely usable. So the conclusion here is the video quality is not best in class but they are good and according to my opinion you must give it a try and for reference you can also watch some videos shot on the GoPro Hero 7.
Now the Stabilization.
As I earlier took the Hero 7 for my reference action camera so I am taking it's stabilization into account, the stabilization on the Hero 7 is really good even without a gumball if you have got moderately stable hands even then you are gonna get a very good non-shaky type of video result thanks to the hypersmooth technology on the Hero 7 but if you are using a gimbal then oh boy you're going to get the results as smooth as butter. If we generalize the stabilization to all other action camera then even you can easily expect a very good stabilization in the video. Although I don't recommend using a gimbal because when you're using a action cam you want to reduce the size of the rig which is shooting you then gimbals adds to bulk to the rid of a simple and singular setup of the action camera.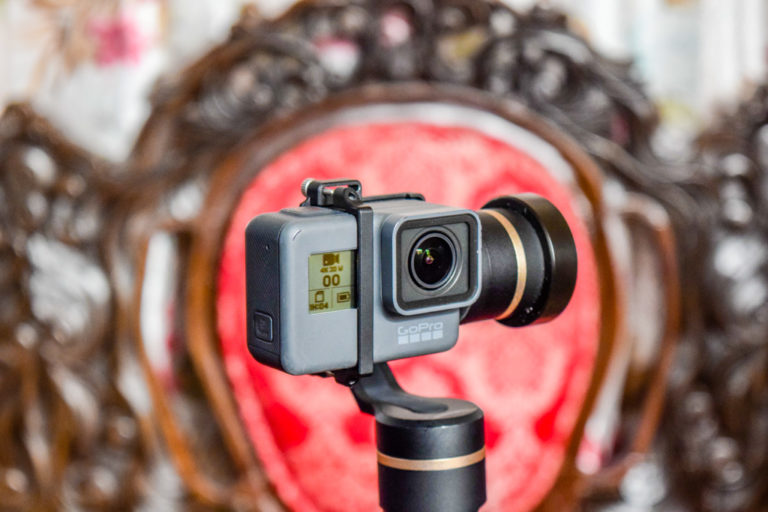 Last thing to consider when it comes to vlogging is the audio quality.
The audio quality on the Gopro Hero 7 is not too bad but I will not tell it to be a very good piece of idea to use it as your prime source of audio intake. Rather it would be a very good idea if you use a mic from Rode or any other brand who makes mics for action cameras. In vlogging your voice is a very prime thing to watch for and I would advice you to not compromise with that.
So that's pretty much it always remember gear doesn't matter when you're doing photography or cinematography it is your ability to show the audience the story not of your gear's.
Best of Luck with your future Vlogging videos make sure to show your creativity. Thanks for Reading