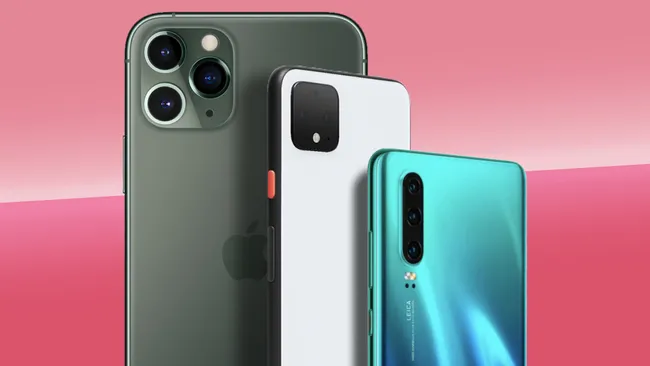 What Camera Smartphone to Buy? That's a huge question, right? With all these varieties of Camera Smartphone which showed up recently, it is hard to judge which one to buy. Over that now we have got lenses of different focal lengths and apertures in smartphones too. Also, the new camera smartphones come with different focal lengths' lens setup. Now let's see how you can consider on yourself which one to buy.
Choosing based on Your Needs (kind of photography you do):
Outdoor Photography: For outdoor photography, the most favorable lens will be an ultra-wide one. Mostly outdoors we find out that the subjects of our photos are large so the ultra-wide lens will be the best match for capturing perfect photos. Also for better perspective and variations in different pictures ultra-wide lenses help a lot. Besides that, a telephoto lens will also be very handy because zooming in can help in a lot of times. Thus a smartphone having both an ultra-wide and a telephoto will the perfect one.
Street Photography: For Street Photography the best fit is the ultra-wide lens which gives awesome perspectives. The photos which the ultra-wide lens can capture can hardly be taken by any other lens. In the street, we try to show something which people see every day uniquely and interestingly. As a result, we need to use some out of the box perspectives which can be provided by an ultra-wide lens. A smartphone with a good standard camera and an ultra-wide lens would be enough.
Portrait Photography: Portrait photography is one of the most famous genres of photography to be done. For this genre, a smartphone which has a depth sensor will be adequate and perfect. In DSLR cameras a telephoto or prime lens provides the best results. But in smartphones, we don't have those enormous lenses to take those photos. So, the smartphones do what is it uses depth sensors or 3D ToF sensors to take the depth information and provide the best portrait photos.
Food photography: Through social media, mainly phone photography through smartphones became much famous and usual stuffs. For food photography, all standard lenses will be good. Cameras with color perfection and a little more saturation than usual will be a plus. Besides that, a wide-angle lens can also add a lot of drama in a lot of photos. Also, the variety of perspectives you can try with that is a huge plus.
Everyday Photography: For casual everyday photography mostly a good zoom and ultra-wide lens is more than sufficient. Normally, we shoot our friends, some fun moments which may be normally taken through goof Standard lens. But if you want some very nice photos which are more than normal you smartphone might have one or both of the above duo.
Wildlife Photography: For wildlife photography, a smartphone with a good zoom lens will be the best. In this genre, the most important thing is to zoom in our photos while clicking to have the best results. If we are not able to zoom in to the details of the birds and the wild animals then the photos will not be satisfactory.
Insights On the best Camera Smartphone Brands Right now in the market:
Google Pixel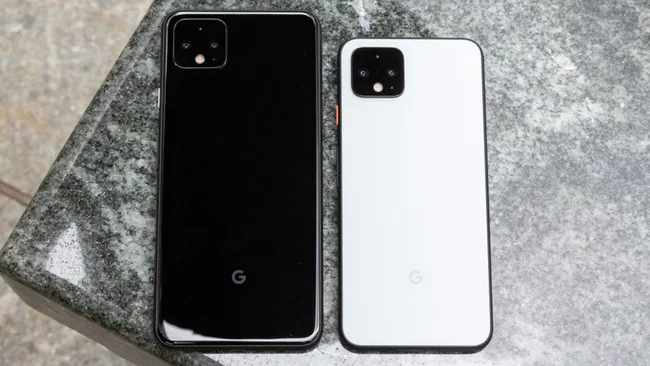 Google Pixel was a marvel in the Camera Smartphone world. Pixel was the first phone which started using computational photography in smartphone cameras. The most starking thing about the Pixel is that with a single lens it could compete with most of the dual, triple even quad-camera smartphone. All of this was achieved by computational photography in which Google used several machine learning algorithms. Though that Pixel almost achieves images taken by lenses of various focal lengths.
Talking about results, Pixel is known for its superb dynamic range. The way it retains the details in the darkest and the brightest parts of a photo is what makes it one of the best. Moreover the night-light or low light photos which it takes are quite superb. Also the astrophotography mode where you must use a tripod is also a very good feature.
Samsung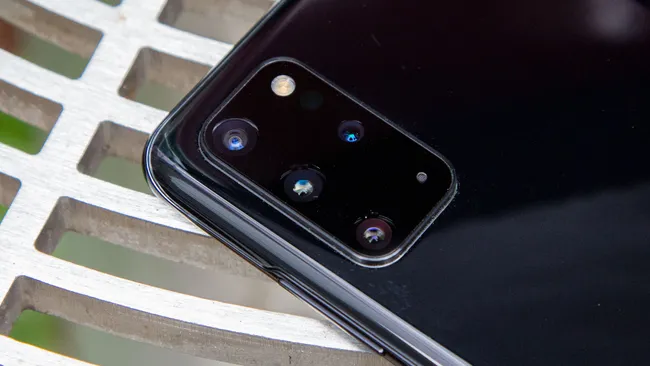 One of the most reputed Smartphone Brands of all time Samsung is also one of the best brands to make smartphones with phenomenal cameras. From the time when smartphones started getting popular Samsung started having one of the best cameras in their smartphones. Initially, Samsung smartphones were the ones whose pictures were used to be a little oversaturated. But gradually they improved their cameras and processing to deliver much better results.
Samsung was pushed back by Huawei and Google in NIght Mode and even in broad daylight in some aspects. But now with the S20 series Samsung is nailing almost every aspect of photography. And, not only the photography but Samsung is nailing cinematography as well.
Apple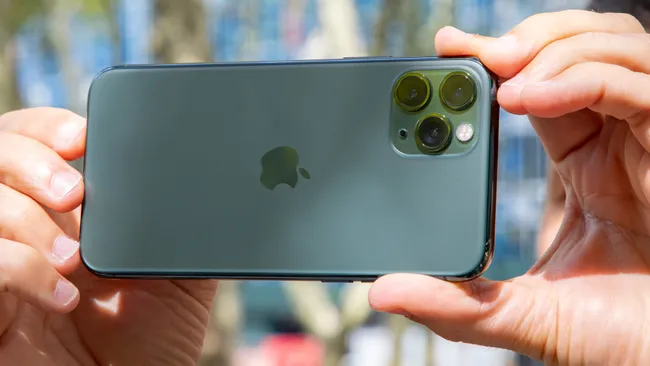 Apple is arguably the biggest name in smartphone history. They were the ones who introduced the concept of smartphones to the world. Apple was always one of the most superior brands in terms of camera smartphones. With the combination of superior camera and appropriate processing provides one of the best images in the market.
Over photography Apple delivers the best-in-class Video quality. The other things like Optical Image Processing and 60 fps frame rate shooting is very impressive. Apple is always working to deliver the best quality with their hardware.
Huawei
This is one of the most emerging brands in the mobile photography world. Over the years they have been constantly been improving their smartphones, especially in the camera part. In a very short period, they have become one of the best camera smartphone brands on the higher end of course. They are delivering very good image results with a lot of detail and dynamic range.
Huawei's recent additions to their smartphone range which are the Mate 20 Pro and the P30 pro. Huawei earlier had a name in the Smartphone market in producing over sharped photos. But Huawei improved a lot in recent times and they have got to that stage where they can easily compete with any flagship brand. Huawei has especially worked in the field of zoom tech off their lenses, also they have improved their Night Mode with some devices offering Light Painting.
Also Read About: Everything to know about Zoom Cameras on a Smartphone!!!
Xiaomi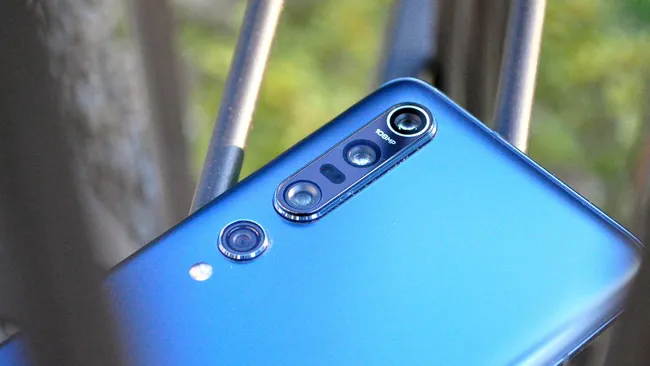 Chinese brands always offering one of the most cheap and reasonable smartphones. They provide very solid hardware. By the passage of time, Xiaomi improved their smartphones by a massive level. In terms of quality or saturation, Xiaomi was not that good. But with each release, they are increasing their camera and the picture processing.
Also in terms of dynamic range Xiaomi is doing a very good job. But in the part of low-light shooting, the cheap Xiaomi phones are disappointing yet the higher end ones are satisfactory. But even with all the qualities Xiaomi lacks only one thing which is Optical Image Stabilization(OIS) which acts as a con to their cameras.
Should we Judge Smartphones upon the Megapixel Count?
The megapixel count is one of the most common techniques to determine the grade of a smartphone's camera. But this is not the most efficient technique to determine that. This technique works when we are determining the grades of entry-level smartphones. For, example if we compare a 5MP camera with an 8MP or 12MP camera then of course the latter will outperform. But as we really go up in the Megapixel count then the MP vs results graph will be of less slope.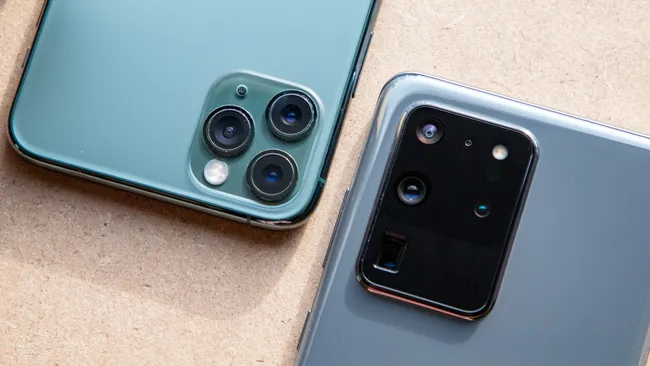 So the photo with the 48MP camera will have much more detail than that of the lower ones. But we need to select to click through the higher ones like the 48MP or the 108MP cameras. Otherwise, they will take pictures in lower resolutions like 48MP will take pictures in 12MP and 108 in 27MP by default. This high-resolution cameras take better photos in broad daylight.
To conclusion I will only comment that yes the 108MP camera in the Samsung Galaxy S20 Ultra is incredible but with 12MP cameras too Google, Apple and even Samsung have provided awesome results.
So, it will be very easy for everyone who reads this blog to decide which camera smartphone to buy. I would also have given you a list of smartphone models but now you find what suits you best concerning your budget and region you live in. Also very soon I'll come up with a nice list of best camera smartphones that you can buy when you're on a budget.
Make sure to Check out my 17 Mobile Photography Tips to take your mobile photography to another level.
Thanks for Reading!! Stay Safe.